Types of tickets / How to buy tickets
You need to purchase a ticket to ride the Linimo.
Tickets can only be purchased with cash (yen). Credit cards are not accepted.
Types of tickets
Basic fare ticket

Valid for one journey only on the day of purchase. Purchase a ticket to your destination. There are tickets for adults and children.
Adult

Child
One-day ticket

A one-day ticket offers unlimited rides for one person between Fujigaoka and Yakusa on the day of purchase.
・ Adult 800 yen  ・ Child 400 yen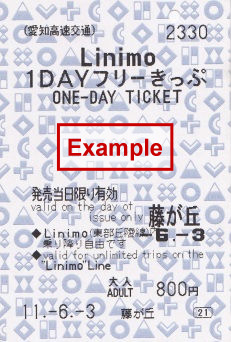 IC card

An IC card can be used repeatedly by charging it at the ticket vending machine. There are 10 types of IC transport cards nationally that can be used as well as manaca.
How to purchase a ticket
Tickets can be purchased at the ticket vending machine in the station.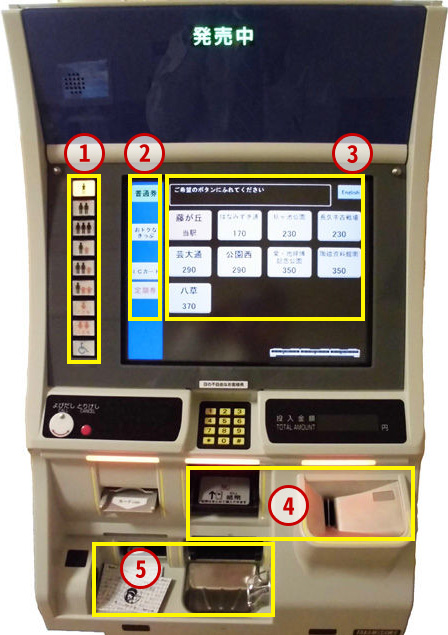 Press the button to select the number of persons you wish to purchase tickets for.
On the ticket selection screen, choose from either a basic fare ticket, one-day ticket or IC card.
For a basic fare ticket, touch the screen to select the destination and fare from the options displayed.
Insert the amount of money displayed on the screen in either the bill or coin slots.
Collect however many tickets you purchased from the ticket slot and take your change in bills and coins from the change slot.